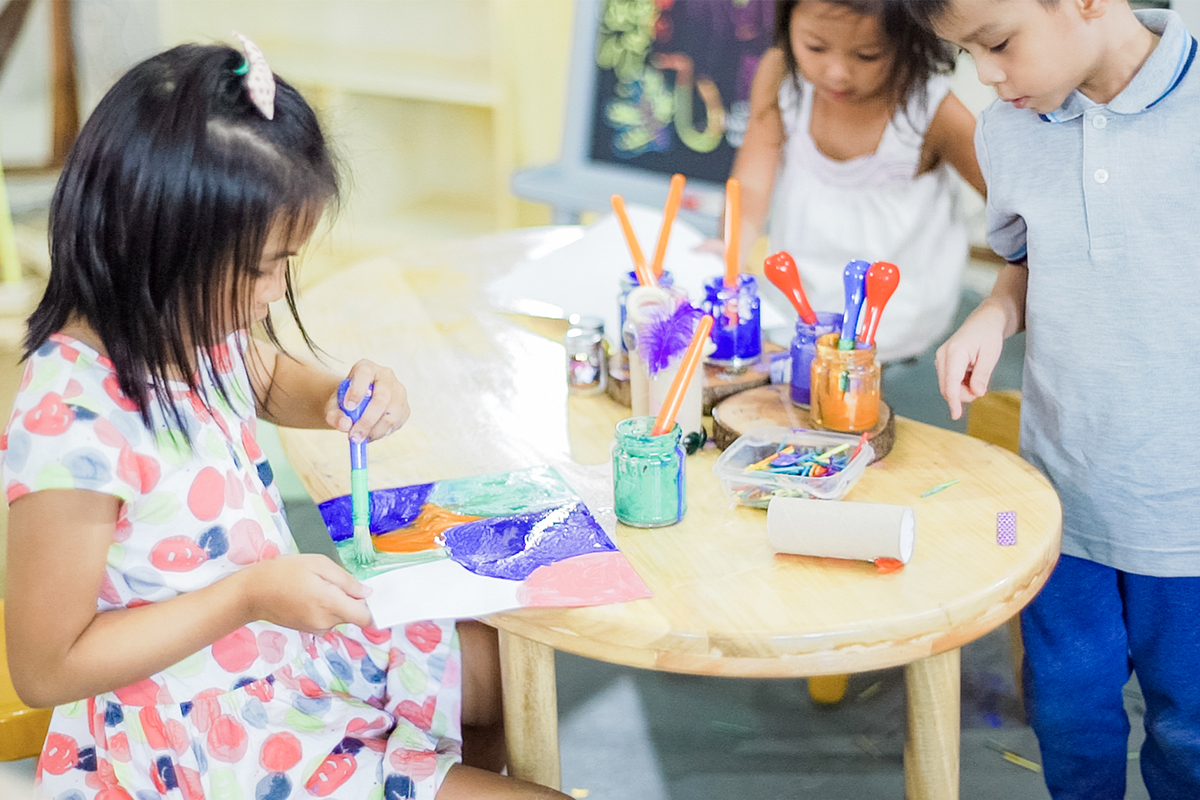 Creative Play is about the process of creating and giving children a sense of freedom. This space provides opportunities for self-expression, brings life to their ideas and develops creative minds.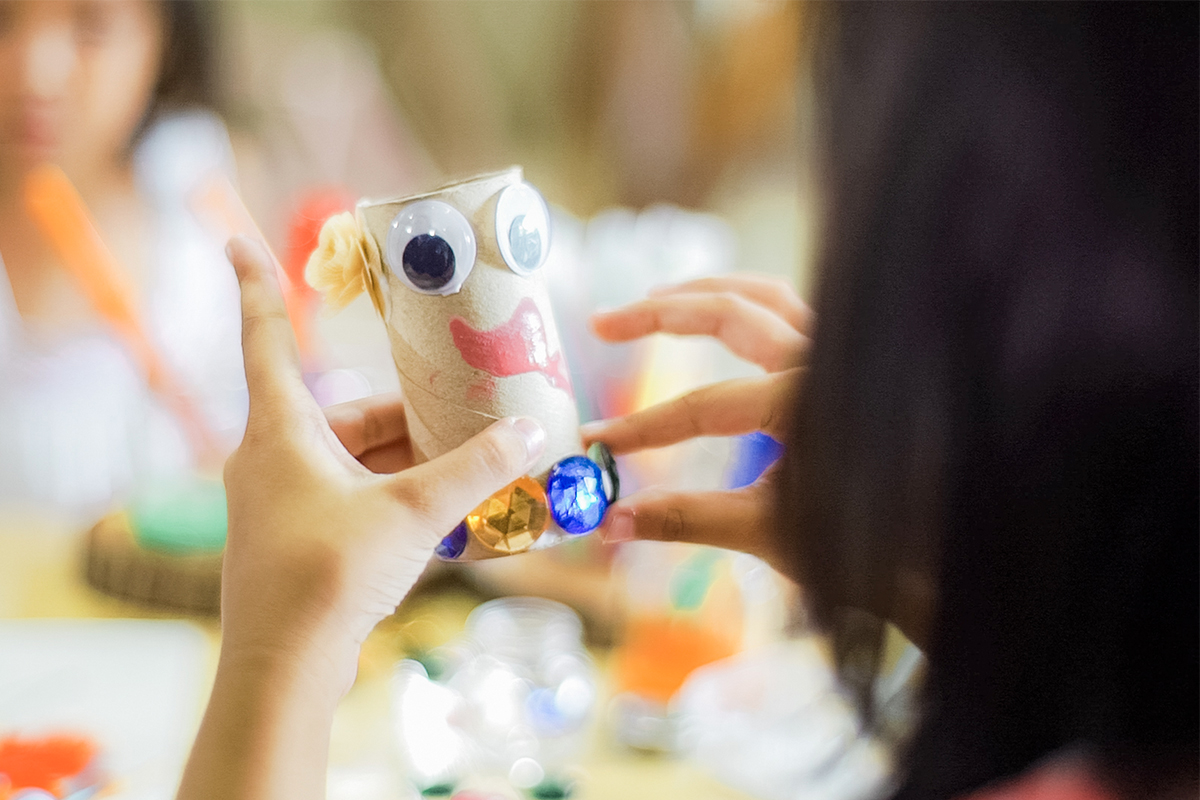 Discover & Explore is all about the open-ended and hands on experiences that harness the innate curiosity of children. It fosters their mental growth by testing new ideas and new ways of thinking and problem-solving. Children actively construct their own knowledge and understanding of the world through the different provocations the space offers.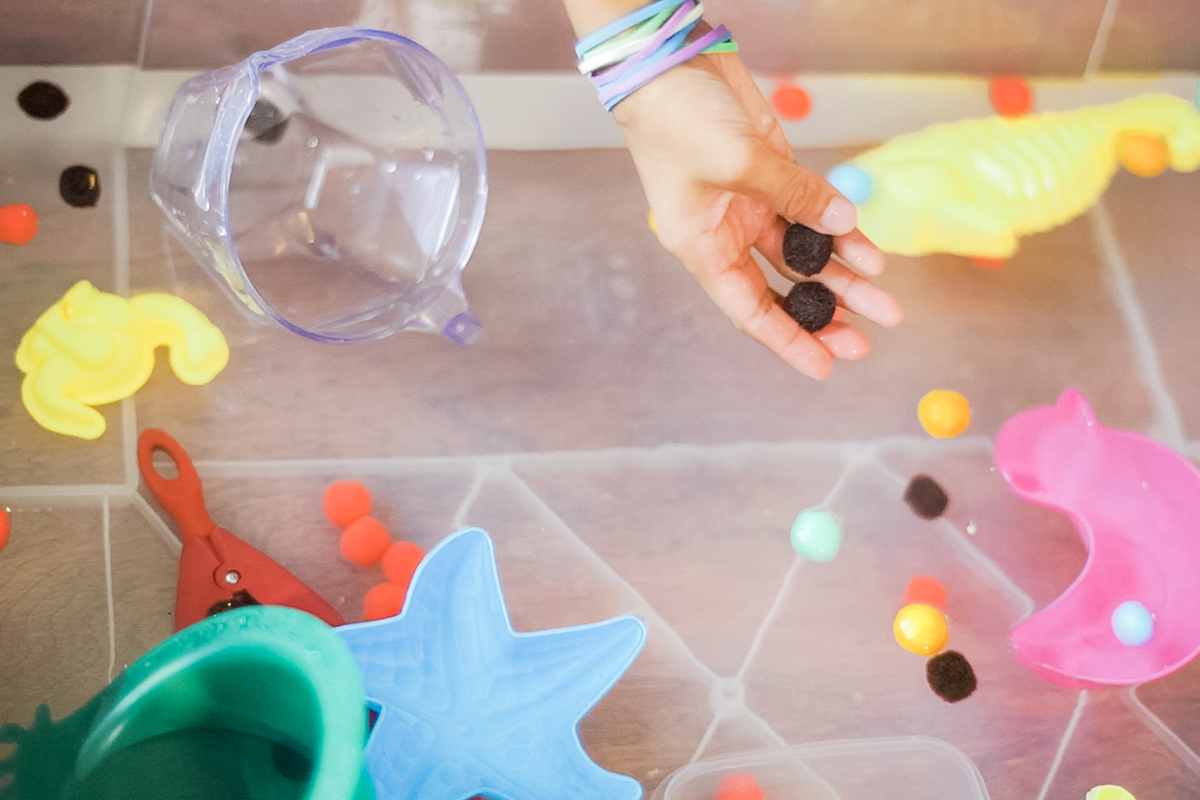 Sensory Play is rich with sensorial experiences for children. It has a Sensory Table that stimulates your child's senses through messy play and discovery. Sensory Play is beneficial as it supports language development, cognitive growth, fine and gross motor and problem-solving abilities and fosters social interaction.
The Kids' Lounge is a space where children are quiet with their own thoughts and feelings. They are invited to explore the Manipulative Play Shelf, the Story Fort, or to simply lounge. The Manipulative Play Shelf facilitates children's development of fine motor skills and coordination. The Story Fort provides a way to instill values in children as they try to emulate characters in the stories, and helps build literacy by learning new words and phrases.